Product Description
Product Description
| | |
| --- | --- |
| Brand Name  | Jinwo (our brand) or customized brand |
| Product name  | Flexible Exhaust Pipes |
| Material  | SS304,SS316,SS304L,SS316L,Copper |
| Size  | 1/4",3/8",1/2",3/4",7/8",1-3/8",1-5/8",2-1/8",2-5/8",3-1/8",4-1/8",etc.Length According to your requirement. |
| Working Pressure  | 0.25Mpa-2.5Mpa.Depending on the size of DN |
| Packing  | Packing Plastic bag+Carton/Wooden box.or as your requirement. |
| Color | silver |
Company Profile
Jinwo company offers a wide variety of rings, gaskets, clamps, rubber hanger brackets, exhaust flex pipes and pipe connectors for all what is needed to fit exhaust systems.Our philosophy is simple: deliver superior exhaust fitting accessories that have more features than the OEM at a better price.
Our advantages are:
-wide and complete range of products
-superior quality of products
-High quality service
-Fast delivery
-Flexible payment terms
In addition, Jinwo offer different parts for modified cars according to customers' demands.
Why choose us?
Strength: We have the talent and high-tech equipment to produce various of custom hose clamps.
Price: As a professional manufacturer, our quality and price are more competitive.
Shipping: According to the quantity of order, we supply different shipping ways. All we want is your satisfication.
Safty: Alibaba Trade Assurance Service is available.
Professional product production
Our headquarters and factory located in HangZhou, covering an area of 20,000 square meters. Since 2015, the company has successively introduced the most advanced CNC precision molds in the world, and various seal production and testing equipment from Japan. Now we have over 100 employees, an annual sales figure that exceeds 12 million USD and are currently exporting 80% of our production worldwide.
Cooperative Partner
Packing & Delivery
FAQ
1. How long is the warranty on new replacement parts?
Normally for replacement parts, 1 year.
 
2. Can I interchange parts on my ride with another model or year?
We only recommend using parts that was designed for your product model and year.
 
3. How can I find my interested products?
You can search on our website  contact our sales directly.
 
4. When to USE Gasket Sealant?
You can use it on a leaky gasket. Sealants work great as temporary fixes but eventually if a gasket leaks you'll need to replace the gasket.
 
5. I plan on take off the head and clean up the combustion chamber and intake and exhaust ports. Do i need to replace head gasket or can i reuse?
Yes, we would recommend replacing all the gaskets. Generally, you cannot reuse a gasket and most often when pulling apart sections using a gasket, the gasket has baked on and comes off in pieces often leaving behind bits stuck to the separated housing.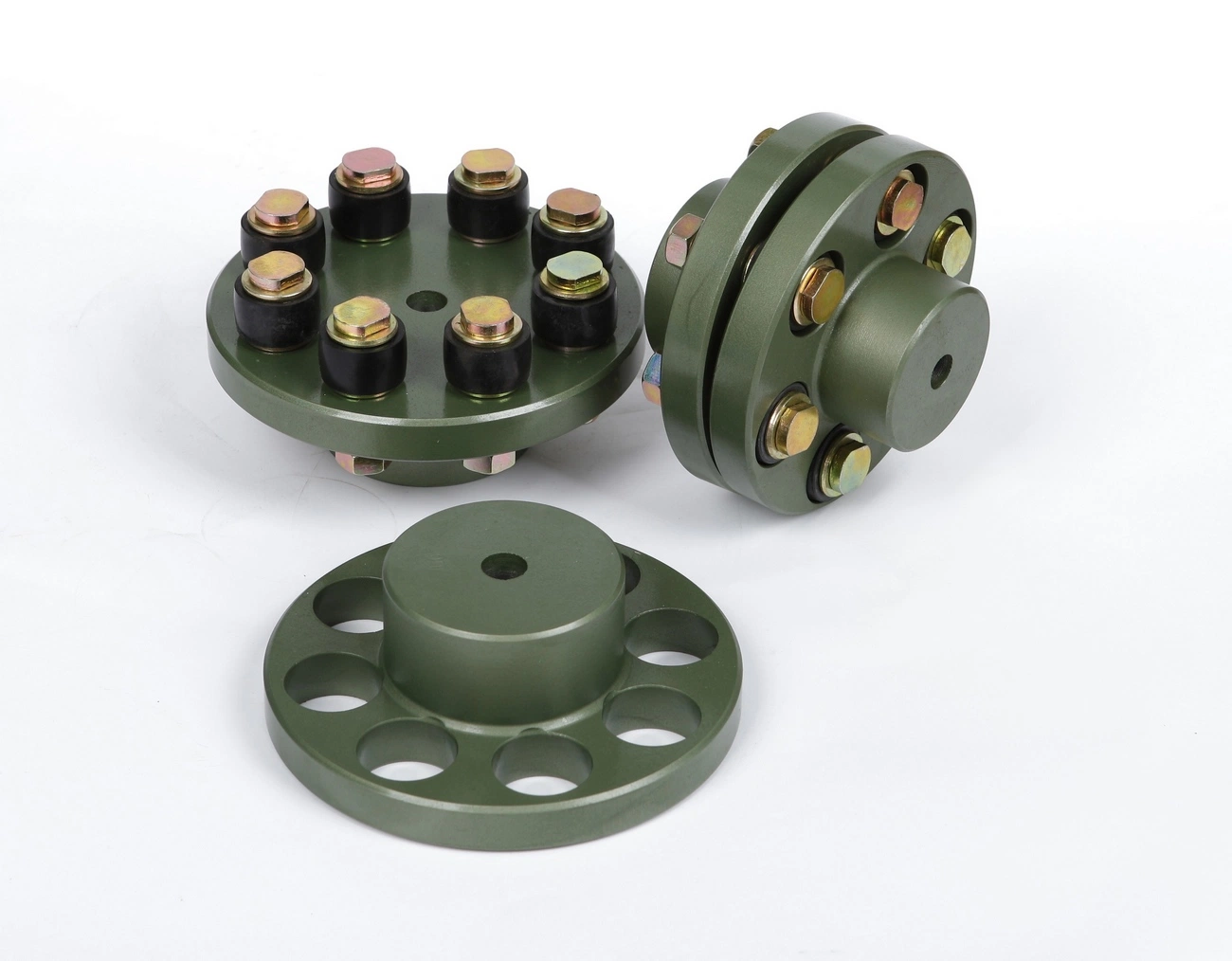 Can flexible couplings be used in food processing and pharmaceutical industries?
Yes, flexible couplings can be used in both the food processing and pharmaceutical industries under certain conditions. These industries have stringent requirements for equipment used in their processes, including hygienic design, cleanliness, and resistance to contamination. Here's how flexible couplings can be used in these industries:
Hygienic Design: In food processing and pharmaceutical applications, flexible couplings with hygienic designs are essential to prevent the accumulation of food particles, dust, or other contaminants. Stainless steel or FDA-approved materials are commonly used to ensure compliance with hygiene standards and ease of cleaning.
Cleanability: The equipment used in food processing and pharmaceutical industries must be easily cleanable to maintain product purity. Flexible couplings with smooth surfaces and no crevices or pockets that can trap particles are preferred.
Chemical Resistance: Some food processing and pharmaceutical applications involve the use of cleaning agents or chemicals. Flexible couplings must be resistant to these chemicals to prevent degradation and ensure long-term reliability.
Corrosion Resistance: In food processing and pharmaceutical environments, equipment is often exposed to washdowns and sanitizing solutions. Flexible couplings made of corrosion-resistant materials can withstand these conditions and maintain their performance over time.
Compliance with Standards: The food processing and pharmaceutical industries are subject to strict regulations and standards. Flexible couplings used in these industries should comply with relevant industry standards, such as FDA, EHEDG, or NSF standards.
Non-Toxic Materials: Flexible couplings used in direct contact with food or pharmaceutical products must be made of non-toxic materials that will not contaminate the process.
Resistant to Temperature Extremes: Some food and pharmaceutical processes involve extreme temperatures. Flexible couplings must be capable of withstanding high and low temperatures without compromising their integrity.
When selecting flexible couplings for food processing and pharmaceutical applications, it is essential to work closely with manufacturers and suppliers who understand the industry's unique requirements. Customized solutions may be necessary to ensure that the couplings meet the specific needs of the application and comply with industry standards.
Summary: Flexible couplings can be used in food processing and pharmaceutical industries when they meet the necessary hygiene, cleanability, chemical resistance, corrosion resistance, compliance with standards, and temperature resistance requirements. Proper selection and application of flexible couplings can contribute to the efficiency and reliability of equipment in these critical industries.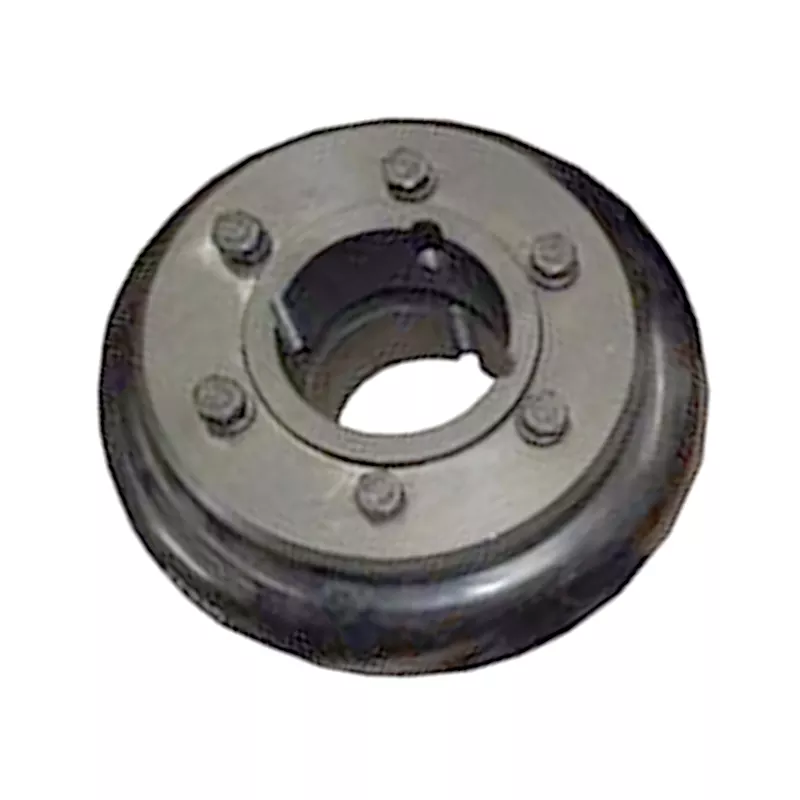 Can flexible couplings be used in high-temperature environments, such as furnaces and kilns?
Flexible couplings can be used in high-temperature environments, such as furnaces and kilns, but the selection of the appropriate coupling is crucial to ensure reliable performance and longevity under these extreme conditions. Here are some key considerations:
Material Selection: The choice of materials is critical when using flexible couplings in high-temperature applications. Look for couplings made from heat-resistant materials that can withstand the elevated temperatures without experiencing significant degradation. Common materials used for high-temperature couplings include stainless steel, high-temperature alloys, and certain types of elastomers designed for heat resistance.
Lubrication: High temperatures can cause lubricants to break down or evaporate more quickly. Some flexible couplings may require specialized high-temperature lubricants to ensure smooth operation and reduce wear at elevated temperatures. Check the manufacturer's recommendations for lubrication in high-temperature environments.
Thermal Expansion: In high-temperature applications, the equipment and shafts may experience thermal expansion, leading to misalignment. Flexible couplings with higher misalignment capabilities may be necessary to accommodate these thermal effects and prevent additional stress on the system.
Torsional Stiffness: Consider the required torsional stiffness for the specific application. In high-temperature environments, couplings may experience changes in stiffness due to temperature variations. It is essential to choose a coupling with appropriate torsional characteristics for the intended operating temperature range.
Application Specifics: Evaluate the specific operating conditions of the furnace or kiln, including the maximum and fluctuating temperatures, vibration levels, and potential exposure to chemicals or other harsh elements. Choose a coupling that can withstand these conditions without compromising performance or safety.
Coupling Type: Different types of flexible couplings offer varying degrees of heat resistance and performance capabilities. For example, certain types of disc couplings or metal bellows couplings are more suitable for high-temperature environments due to their robust construction and resistance to heat.
Regular Maintenance: In high-temperature applications, couplings may be subject to more stress and wear. Regular inspection and maintenance are essential to monitor the coupling's condition, lubrication, and alignment to ensure it continues to function optimally in the challenging environment.
Overall, flexible couplings can be utilized in high-temperature environments, but it is vital to choose a coupling specifically designed and rated for these conditions. Working closely with coupling manufacturers and considering the specific demands of the application will help ensure that the selected coupling can handle the challenges posed by furnaces, kilns, and other high-temperature equipment, providing reliable power transmission and contributing to the overall efficiency and safety of the system.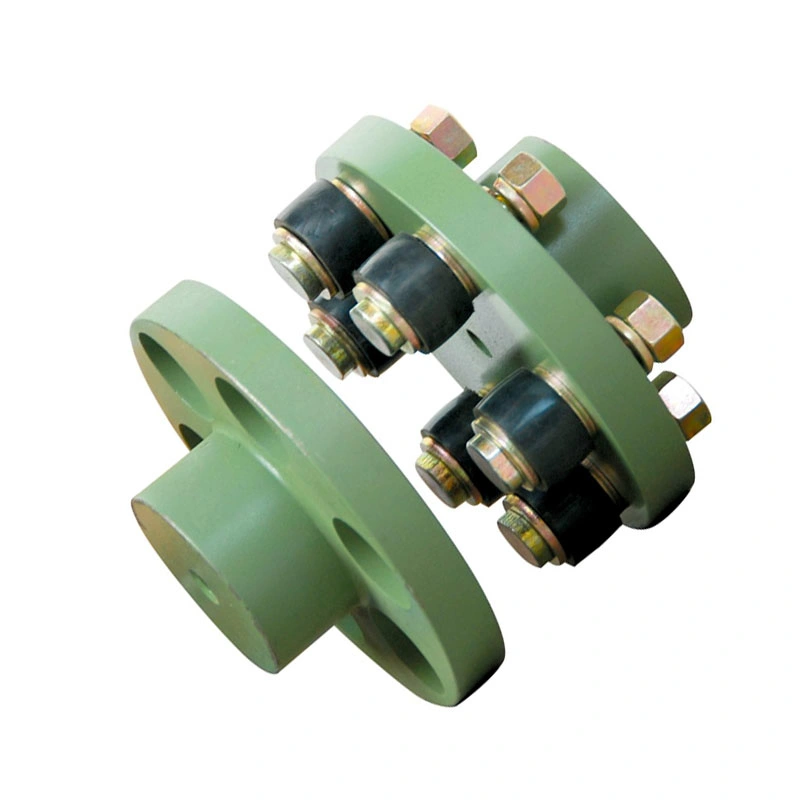 How does a flexible coupling affect the noise and vibration levels in a mechanical system?
A flexible coupling plays a crucial role in controlling noise and vibration levels in a mechanical system. It can significantly impact the overall smoothness and quietness of the system's operation, contributing to enhanced performance and reduced wear on connected components.
Noise Reduction:
Flexible couplings help reduce noise in a mechanical system through their inherent ability to dampen vibrations. When the shafts of rotating machinery are not perfectly aligned, it can lead to vibrations that are transmitted throughout the system, resulting in noise generation. The elastomeric or flexible element of the coupling acts as a vibration dampener, absorbing and dissipating these vibrations. As a result, the noise levels in the system are reduced, creating a quieter operating environment.
Vibration Damping:
Vibrations in a mechanical system can lead to increased wear and tear on critical components, such as bearings, seals, and gears. Excessive vibrations can also cause resonance and damage to the system over time. Flexible couplings can effectively dampen vibrations by acting as a buffer between the driving and driven shafts. The flexible element absorbs the shock and vibrations, preventing them from propagating to other parts of the system. This vibration damping capability not only reduces noise but also protects the system from potential mechanical failures, extending the lifespan of the equipment.
Alignment Compensation:
Misalignment between shafts is a common cause of vibration and noise in rotating machinery. Flexible couplings excel at compensating for both angular and parallel misalignment. By accommodating misalignment, the coupling reduces the forces acting on the shafts and minimizes the generation of vibrations and noise. Proper alignment through the use of a flexible coupling ensures that the system operates smoothly and quietly.
Effect on Equipment Reliability:
Reducing noise and vibration levels has a positive impact on the reliability of connected equipment. Lower vibrations mean less stress on bearings and other rotating components, leading to extended component life and reduced maintenance requirements. A quieter operating environment can also be essential for certain applications, such as in laboratories or precision manufacturing processes, where excessive noise can interfere with delicate tasks or measurements.
Applications:
Flexible couplings find application in a wide range of industries, such as manufacturing, power generation, material handling, automotive, aerospace, and robotics. They are commonly used in pumps, compressors, fans, conveyors, and other rotating machinery where noise and vibration control are critical for smooth and reliable operation.
Summary:
A flexible coupling's ability to reduce noise and dampen vibrations makes it an essential component in mechanical systems. By compensating for misalignment and providing vibration dampening properties, the flexible coupling enhances the overall system performance, reduces noise levels, and protects connected equipment from excessive wear and mechanical failures. Choosing the right type of flexible coupling based on the specific application requirements can have a significant impact on noise reduction and vibration control in the mechanical system.



editor by CX 2023-08-01